Here are some pictures of the 2001-2002 Chargers Cheerleaders.
Here is the team with our coach after winning the 2nd of 3 spirit sticks at NCA camp this year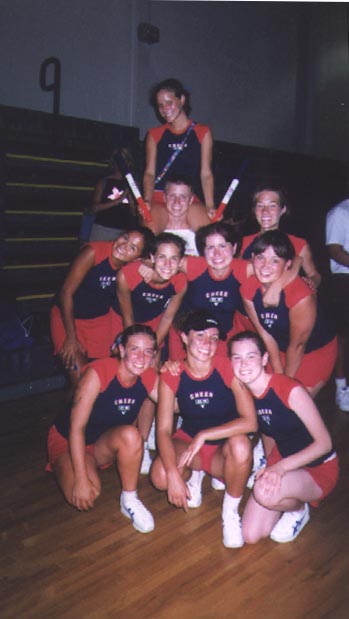 Here we are again, this time without our coach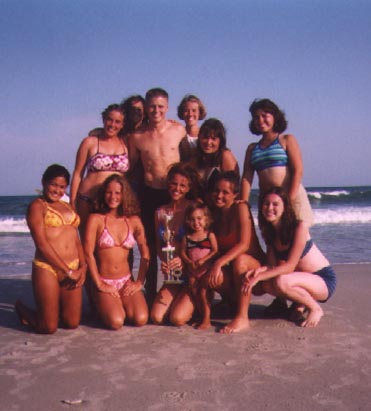 Here we are relaxing on the beach right before heading back home to Michigan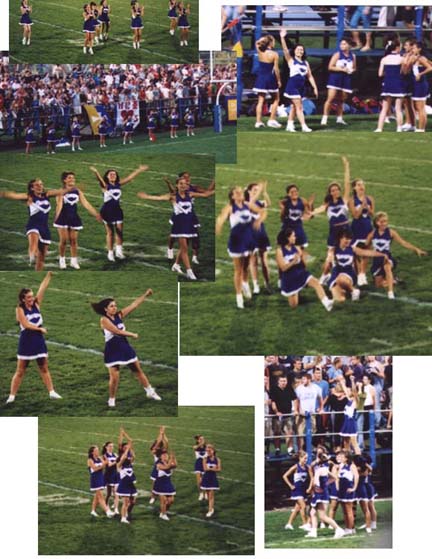 Various pictures taken during the first home game against Northwood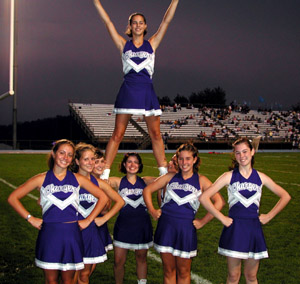 The squad after the Northwood victory
Here we are practicing stunting before our game against Findlay.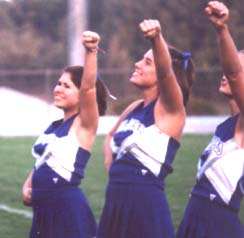 Allison G, Allison R., and Emily cheering the team on against Findlay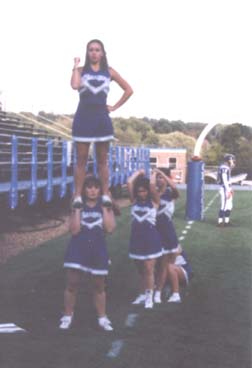 Practicing stunting before the Findlay game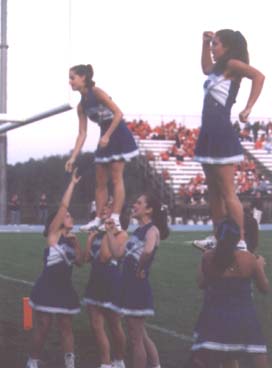 The team putting up 2 stunt groups during a cheer.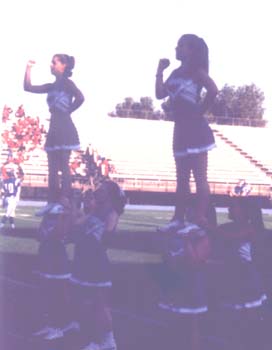 The finished stunt during that cheer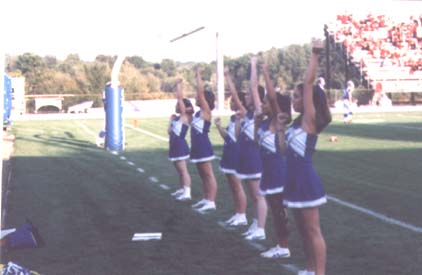 The team cheering the Chargers on against Findlay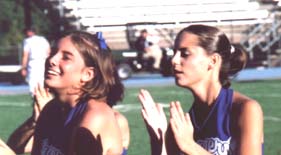 Allison R and Emily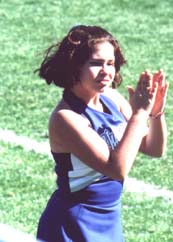 Allison G turning during the "hey song" dance
Elizabeth and Sara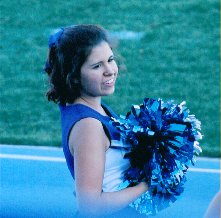 Allison G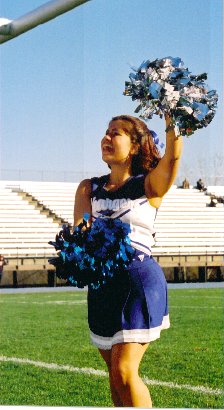 Allison G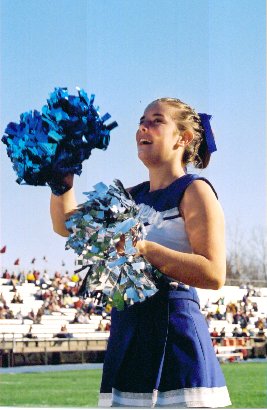 Allison R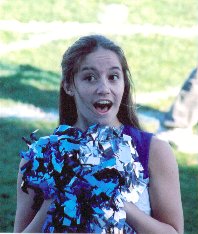 Yvonne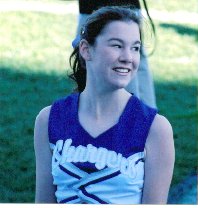 Elizabeth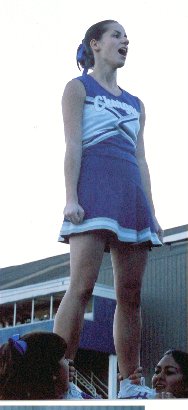 Emily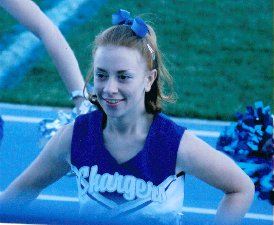 Kim
Sara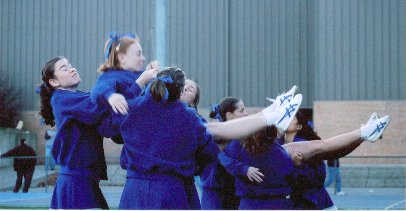 2 stunts cradling after a stunt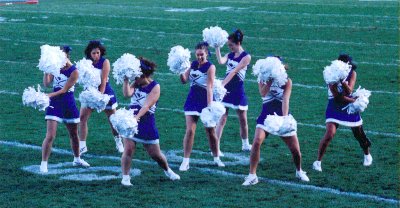 Performing a dance at halftime
Stunting during a Homecoming cheer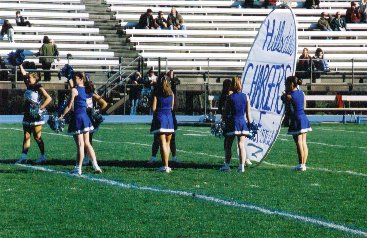 Homecoming run-through
Another picture of the homecoming run-through
Stunting during Homecoming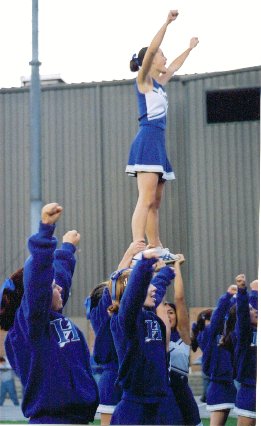 More Homecoming stunting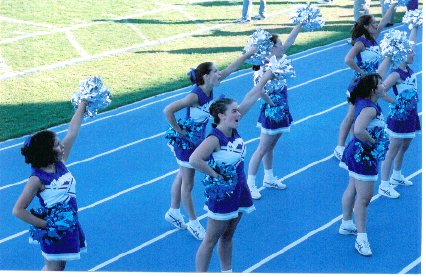 The cheer team cheering on the football team during Homecoming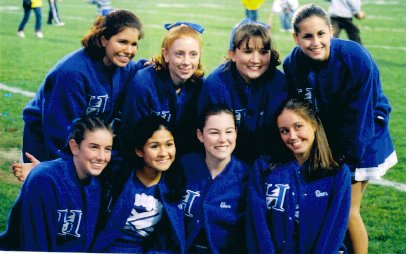 The team after the Homecoming game